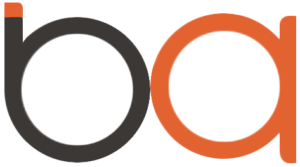 Byronvale

Advisors

Business turnaround and crisis management specialists
"Prevention over Cure"
Business turnaround and crisis management specialists across Australia and New Zealand
Business Turnaround
Say goodbye to the inevitability of a business distress. We firmly believe that with early detection and decisive action, your business can not only recover but thrive. Let us help you restore and enhance your business performance and value. Your success story begins with us!
We cater our business turnaround services to entrepreneurs, directors, and small-to-medium business owners. We cover all relevant areas of business recovery and turnaround, pre- insolvency, business operational restructuring, and crisis management options.
Pre-Insolvency Advisors
As one of Australasia's leading pre-insolvency advisors, we help businesses understand what insolvency is, what the signs of insolvency are, and how to avoid them before they face liquidation or voluntary administration.
Our pre-insolvency advice spans all areas of insolvency, such as strategy and business reviews, solvency analysis, business turnaround, corporate restructuring, cash flow management, and safe harbour legislation.
Operational Restructuring
At Byronvale Advisors, we're experienced in restructuring a company step by step. Our expertise in corporate restructuring covers business reviews, cash flow management, systems and process management, business planning, business strategy and growth, marketing, and creditor management.
We have refined our specialist corporate restructuring services over 30 years of experience in working with businesses and business owners throughout Australasia.
Safe Harbour Insolvency
We advise your directors on utilising Safe Harbour provisions throughout the business turnaround journey. We ensure your directors adhere to all Safe Harbour provisions and requirements so they can implement the restructuring plan to rescue the business.
Business Advisory
At Byronvale Advisors, we started as a small business. We've seen and done it all, and can offer you effective business advisory services.
As Australasia's leading business advisors, our expertise covers cash flow management, business reviews, systems and planning, business turnaround, financial reporting, and board advisory.
Corporate Consulting
As experienced corporate consultants, we will look over your company and its circumstances with a fresh pair of eyes, and provide you with the advice and expertise you need to get on track to running your business better.
Our approach to corporate consulting is delivered via our refined Byronvale Model, which is tailored and adapted to meet your business' needs so we can achieve the outcomes you desire.
Crisis Management Strategies
Our crisis managers are responsible for planning and managing the response to businesses in financial distress. We do this by assessing your business, assembling a team of professionals that have skills applicable to your unique circumstances, and develop and implement a plan to first stabilise and then turnaround your business.
Board Advisors
We provide independent advice and support to business owners and directors. Our advice is strategic in nature and provides business guidance and insights. We also can provide governance advice and support.
1. You want your business to survive and prosper
2. You want help from advisors experienced at turning businesses around
3. You are feeling overwhelmed and need some practical and pragmatic help
4. You want an advisor that will be in the trenches with you throughout the journey
5. You want a bespoke solution tailored for your business and situation
6. You want a tailored team of specialists and experts
7. You want advisors that will coach you to run your business better
8. You want advisors that will stick with you until your business is viable and sustainable
9. You want advisors that work for you – not third parties
10. You want advisors that have been, and are, business owners that understand all that being a business owner entails.
Business solutions for every stage of your business journey
Whether you're a large corporation or a small business, every commercial cycle involves challenges in managing growth, stagnation and decline due to poor management, bad creditors, or changing market conditions.
At Byronvale, we are renowned for our ability to quickly identify key issues, and then advise you on how to best overcome complex business challenges so you can run your business better.
Don't worry, call our Confidential Advice line: